Welcome to CBE Australia
Christians for Biblical Equality is a non-profit evangelical Christian organisation for men and women that promotes a biblical basis for gift-based, rather than gender-based, service for men and women of all races, ages and economic classes. Our theology and membership is largely evangelical and we cross denominational lines. We were established in Melbourne in October 2005. As part of CBE International we now have three chapters based in Melbourne Sydney and Perth.
See About CBE for what we believe.
CBE Melbourne Writing Competition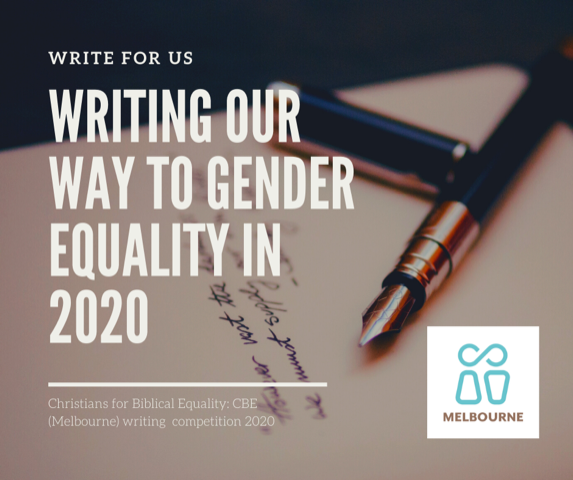 Calling all aspiring writers! Would you like to advance the cause of gender equality in the church? Christians for Biblical Equality Melbourne (CBE Melbourne) would like to work with you to advance the cause of gender equality for all women by inviting you to submit an entry for our writing competition. CBE Melbourne will be launching a new website later this year and will feature selected entries on the website and on our social media platforms. We will be offering prizes, including $500 for the best entry in Category 1. You can submit an entry for any or all of the following categories.
Complementarians and Abuse of Women: Kevin Giles' Newest Book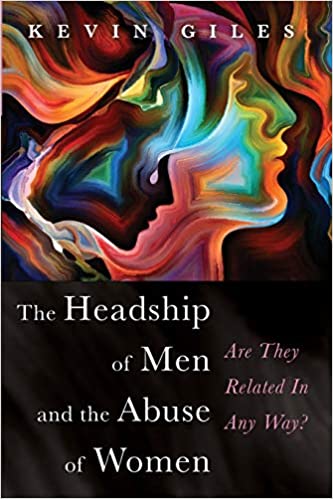 Kevin Giles latest, and he says, his final book is a challenging look at the practical outworking of a strongly complementarian view of gender relations in the church and home. You can order it online or directly from Kevin himslef if you have his contact details.
Here is a link to a review from Jesus Creed, pat of Christianity Today.
Kevin Giles, in his new book – one more than he thought he would ever write – explores the connection of complementarianism and male abuse of women. Is there correlation? Causation? A connection at all? His book is called The Headship of Men and the Abuse of Women: Are They Related in Any Way?

When Women
Don't

Speak

Groundbreaking BYU research shows what it takes for a woman to truly be heard.

Dying for love
It is International Women's Day on March 8th. Has anything changed for women since last year's International Women's Day? I ask this question because we Australians are reeling under the shock of the horrific murder of Hannah Clarke (31) and her three young children, Aaliyah (6) Laianah (4), and Trey (3). They were killed by her husband and the children's father, Rowan Baxter. He doused them with petrol and set them alight in the family car. They appeared to the world as a glamorous couple with three beautiful children but in the home, Rowan was, his sister in law said, "a monster." He always wanted his own way and was controlling. Hannah lived in fear of him and went to the police for help several times and had a court order out against him. Nevertheless, she is dead and so are the three children. In her greatest time of need no one could do anything. Her husband killed her and their three children in the most appalling way. If this woman would not live with him, or recognise his authority over her, and she wanted to take his children from him, he decided to kill them all.
This is almost too much to get our heads around but to make things worse the police inspector in charge of the case, Mark Thompson, implied it was possibly all Hannah's fault. Speaking the day after the murders, he said, "to put it bluntly," we are "deciding which side to take." We are "opened minded" at the moment. Which side are you on? Is this an issue of a woman suffering significant domestic violence and she and her children perishing at the hands of a violent and angry man, or is this an instance of a man being driven too far by his wife who wouldn't do as he demanded? In other words, was this an awful, violent and wilful crime against a defenceless woman and her children, or did this woman deserve it? Had she driven her husband to do this because of her own actions?