Affirming Biblical Equality
and Community
---

---
Margaret Mowczko regularly posts articles that are related to the topics of
biblical equality and women in the Bible on her website New Life here.


---
---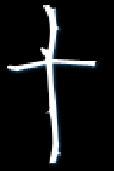 Anglican Women Evangelicals: Supporting our Ordained Ministry
---

fulcrum
A network of evangelical Anglicans, seeking to renew the centre of the evangelical tradition
and the centre of Anglicanism, acting as a point of balance within the Church of England.
---

The YouTube channel of Christians for Biblical Equality International.
---

is a website for Australian women with content written by Australian women.
---
The Australian Evangelical Alliance