Ministry
9 Ridiculously Practical Ways for Male Leaders to Empower Female Leaders in the Church
From CBE International:
There are many male leaders in the church who want to empower women leaders, but they're stuck. They want to empower, but don't know how to go about doing it. As a male leader, I have a strong conviction of the need to empower women in their God-given talents, passions, and leadership.

A Christian response to domestic violence
An address by Bishop John Harrower, Hobart, 29 April 2004 - originally on the Anglican Diocese of Tasmania website, republished by permission.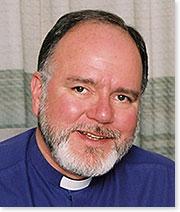 ---
I am more often in the media because of the issue of sexual abuse by clergy, than I am for domestic violence. There are, however, some parallels between the two issues. I believe we can learn from some of the mistakes the church worldwide has made in responding to these issues in the past. Mistakes that led to more children being sexually abused - or in the case of domestic violence, more women and children suffering deep and long lasting damage. (Domestic violence includes physical abuse, psychological and emotional abuse, sexual manipulation and abuse, isolation, economical deprivation and stalking.)
The first response of the church world wide to allegations of sexual abuse by clergy, was 'not to hear', because the belief was 'that good Christian men, who we knew, could not behave like that.' So the church's first response was 'not to hear' and its consequence, 'not to believe.' We face the same tendency when told of domestic violence.
Princesses or Pirates
Discipleship and active/passive gender distinctions in the Gospels

Are you a princess or a pirate? Earlier this year I was touring a children's play centre in Tasmania when one of my colleagues asked me this very penetrating question – well Megan, are you a princess or a pirate?
What a choice! If I were a child having my birthday party at this church-run venue, would I choose the beautiful, pink and silver princess room, taking for myself as party girl the glamorous and exalted role of the princess wearing her tiara, or would I choose a party on the pirate ship, playing the part of the cut-throat and adventurous Blue Beard, with my parrot on my shoulder, and wielding my swashbuckling sword?
To complicate matters, my choice was extended beyond just parties, because in the play area were two giant posters, listing affirming adjectives for boys and girls. He is… the first poster declared, courageous, strong, and honoured. She is… precious, beautiful, and loved.
Did that "she" describe me? On the one hand I certainly hoped so – as a person in Christ I know I am precious in God's sight and loved beyond my imagination. And yet, something didn't sit right, and not just with my all-girls private school education, I hoped. There seemed to be something amiss in the way that the boys were being encouraged in the name of Jesus to value their active, outward looking traits, and yet the girls… well, the girls were given more passive, inward-looking attributes to embrace. Beauty. Status. Value.
The great error of history
The great error of history

"So God created human beings in his own image, in the image of God he created them; male and female he created them"(Genesis 1:27, TNIV).

A noted church historian once observed that the great error of history is presumption-presuming that one has grasped the necessary facts related to a person, a group or situation when in reality one is largely uninformed. Perhaps you can recall a time in your own life when presumption led you into deep waters. I certainly can.

Some of the deepest waters in American history are the result of acting on presumptions rather than facts. Consider the presumption that created and legitimized American slavery. Slavery in the US was based on the mistaken belief that Africans as an ethnic group were inferior. In his towering book, The Civil War as a Theological Crisis, historian Mark Noll said that "so seriously fixed in the minds of white Americans, including most abolitionists, was the certainty of black racial inferiority that it overwhelmed biblical testimony about race, even though most Protestant Americans claimed that Scripture was in fact their supreme authority in adjudicating such matters" (Noll p. 73).
Women Teaching Men
WOMEN TEACHING MEN THE BIBLE: WHAT'S THE PROBLEM?
I first became aware very early on in my Christian life that women's ministry in the presence of men was controversial. As a new Christian in a Brethren assembly I found myself in the midst of a debate as to whether women could pray aloud in the morning meeting (communion) in the presence of men. The elders resolved eventually that they could not because of the Bible was against it. In particular, 1 Timothy 2:8 shows – so the argument ran - that Paul believes that only men (tous androus) should pray in the assembly: "I desire that in every place men should pray" (ESV). That was in the 1960s.
Many years later, in the 1980s, I was on mission with a team of theological students in Sydney. I asked one of the senior students, a woman, to speak evangelistically at a girl's high school. It seemed to make a lot of sense. But she was not only reluctant but became extremely anxious. I had a pastoral situation on my hands. I soon found out that she had been taught that it was against the bible for her to preach in the presence of any males on the team.